Jury
Mirjam Hiller/ Jewelry designer
Mirjam Hiller did an apprenticeship at the Goldschmiedeschule Pforzheim and then studied at Pforzheim University´s Faculty of Design and at the Nova Scotia College of Art and Design in Halifax, Canada. Since 2008, she runs her own studio. Her work is presented in renowned galleries worldwide and is part of private and museum collections, for example in the Schmuckmuseum Pforzheim, the CODA Museum in Apeldoorn or the Los Angeles County Museum of Art. Furthermore, she received several awards, such as the inhorgenta europe innovation award or the grassi award of the galerie slavik.
Alexa Pollmann/ Fashion designer
Alexa Pollmann studied fashion at the Faculty of Design of Pforzheim University and Design Interactions at the Royal College of Art in London. The Londonbased designer established the Peut-Porter platform in 2014, a design collective that explores the body as a cultural medium and the interaction of clothing, technology and science. She conducts the Master´s degree in Wearable Futures at Ravensbourne College, London and holds workshops at institutions such as the ZKM, Karlsruhe, or the Victoria & Albert Museum, London.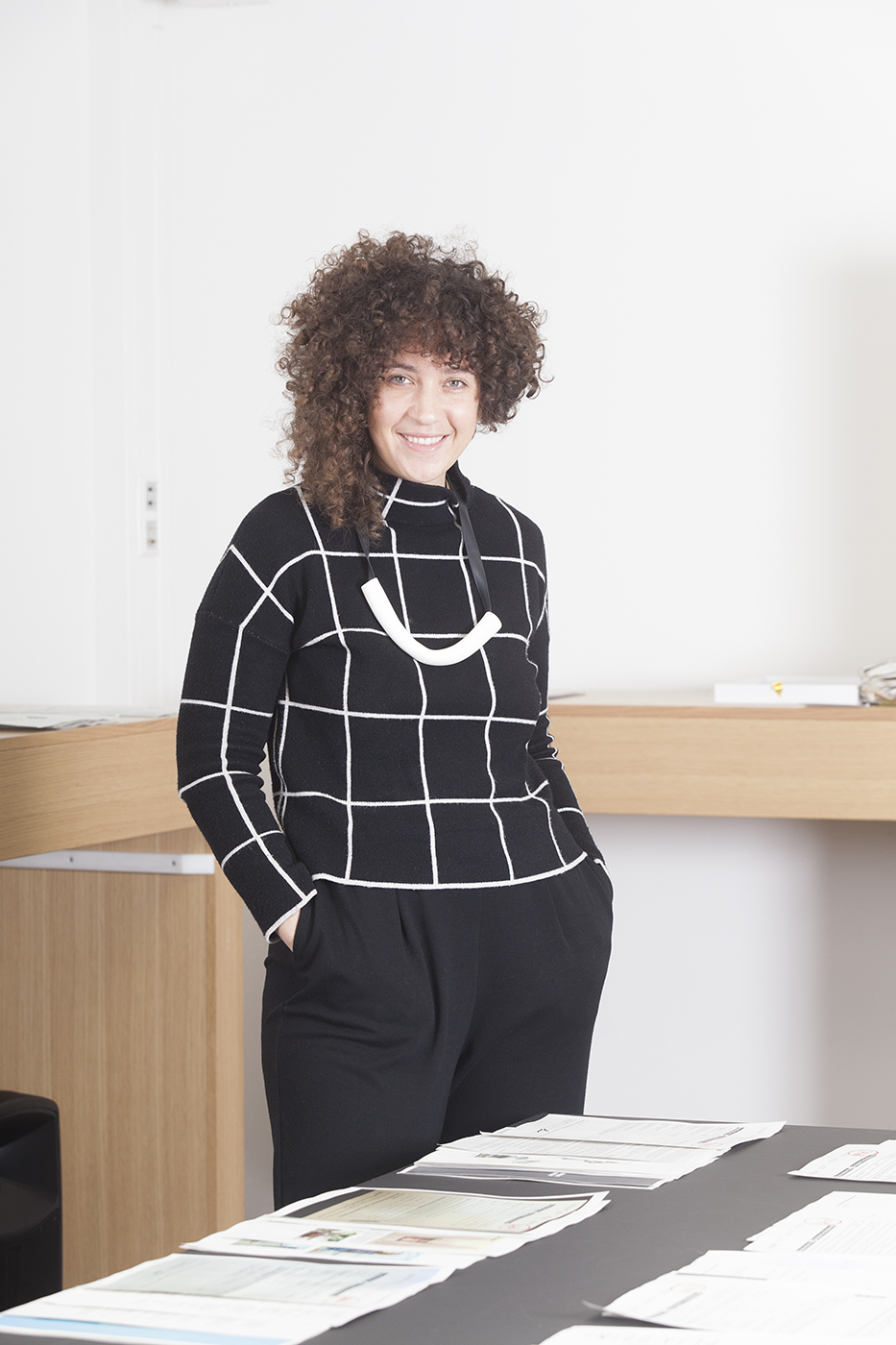 Tim Storti/ Creative director of PEARL CREATIVE
Tim Storti, Diplom Designer and founder of the PEARL CREATIVE design agency, studied industrial design at Pforzheim University´s Faculty of Design. After graduating, he spent several years working for renowned studio Phoenix Design in Stuttgart. In the year 2000, he together with Christian Rummel founded PEARL CREATIVE, a design agency for strategy, innovation and brand design, of which he is managing partner and creative director. The 12 team members of PEARL CREATIVE develop concepts and products for well-known brands as ALFI, BLANCO, BRITA, BOSCH, KÄRCHER, SIEMENS and WMF. The studio won more than 70 international design awards.
---